That is why most grains and beans available in natural food stores today are coming from third world countries with dubious organic standards.
That is why properly fermented long term aged medicinal shoyu and tamari are rarely found on store shelves any longer.
That is why artisanal family produced Japanese miso is now so hard to find in natural food stores.
We will never compromise our quality standards for a lower price. You may purchase these foods with the knowledge that they are the very best available anywhere and that they are grown, produced and created by actual families.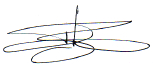 Bruce S. Macdonald
President